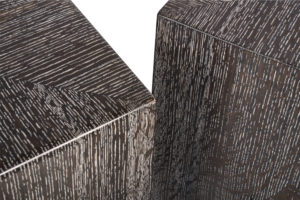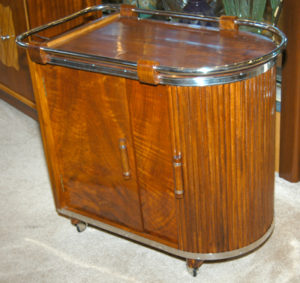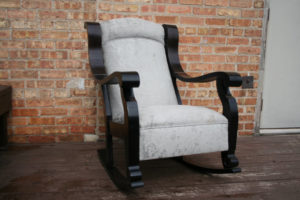 Cerused wood finishes:
We have seen this trend for a bit with some higher end pieces. 2017 will be the year that we see it trickle down and become more universally accepted.
Bar Carts:
Bar Carts Are Back. in 2016 we restored several vintage bar carts for our clientele. Couple this information with Bar cart pins on pinterest trending up 40% in the last 6 months along with the Bar carts being one of Crate and Barrel and west Elms biggest sellers.
Gray:
A prominent color in 2016 interiors and it will continue to reign in 2017. Gray compliments many shades from deep bold red to muted ivory. We expect to see different tones of gray, and grays in deeper colors.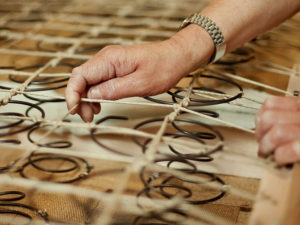 Quality:
We are starting to see buyers remorse from our clientele who have purchased cheap poorly constructed furniture that is not holding up along with turning unsightly in a short amount of time. We see the focus going back to quality instead of quantity, and having a more conscientious approach to consumerism.
Customization: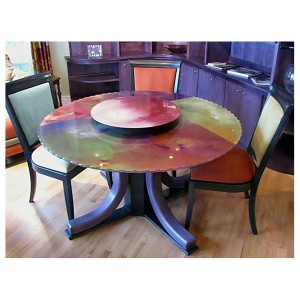 Customization allows for the chance for the client and the maker to collaborate i
n the final stages of the design process. No longer do you need to incorporate a mass produced product or style into your space when you can customize a unique piece for your personal style or space. Our clientele craves originality, personalization.
Nailheads: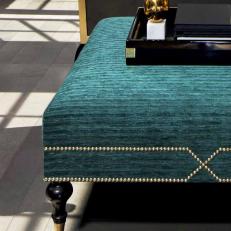 This is a feature that more and more of our clients have been requesting lately and we don't predict the demand for this classic accent diminishing anytime soon
Colors:
Greens, from lime to dark emerald, jewel tones, Terracotta. Fabric books containing these colors have been the most checked out of our sample library and the fabric colors interior designers have begun requesting the most. Working with Jewel tones is a tricky proposition but when done right the results are truly striking.